www.a-bombsurvivor.com/yuuki.diary.eng.html
www.a-bombsurvivor.com/yuukidiary.eng/2017.dec.html
www.a-bombsurvivor.com/yoshidadiary/yuukidiary.eng/2018.april.html
html/yoshidadiary/yuukidiary.eng/2018.april.html
  The Editor's memo for this day!
(Beginning from Wednesday, 9, December, 2017)
(Wednesday, 9, December, 2017-Tuesday, 29, February, 2018)
(Wednesday, 9, December, 2017~Saturday, 31, March, 2018)
(Sunday 1, April, 2018-Monday 30, April, 2018)
(Tuesday 1, May, 2018-Tuesday 31, May, 2018)
After this goes to "May, 2018"
Monday 30, April, 2018
Saturday 28, April, 2018
Sunday 29, April, 2018
Saturday 28, April, 2018
Friday 27, April, 2018
Thursday 26, April, 2018
Well, well!! I've been absent in this column for so many days!! In fact, my website contents, especially the Japanese edition, surely do play what the Editor is doing every day and night dealing with articles from magazines and newspapers, so that they sure play a sort of daily activities and what I am thinking and doing.
This English editions, too, do play the editor's dairy like reports in their editing processes of "VOA@com" and "today@VOA & NYTimes.com", never giving the visitors think "What's happening to the Editor?" or the like. Ha, ha...
I admit that trying to keep blogging in this column surely give me good opportunities of practicing English composition skill. You know one of my policies or life mottoes is "Try to learn as if you were to live forever, and live as you were to die tomorrow."
Wednesday 25, April, 2018
Tuesday 24, April, 2018
Monday 23, April, 2018()
Sunday 22, April, 2018()
Saturday 21, April, 2018()
Friday 20, April, 2018()
Thursday 19, April, 2018(761.71KB)
As you see, this day's column "Events April 20, Yoshida-selected" has my personal experience with "Ocean Ranger" in the bottom five line of photos. Let me explain more in detail together with the photos below again.....
A business talk first came from one of the biggest customers back in my third stage of life as a top businessman, trucking company. Our main work was the transportation of cement, both packed and bulk, the latter with tank truck named "Jet Pack", which is so designed that the bulk cement is pushed into the cylo by means of the compressed air. In those days my company possessed the biggest number of the tank-trucks in Japan.
A sales man from the Mitsubishi Trading Inc. came to see me together with the sales man of the customer company, who happened to be a son of the then President of the customer company, cement manufacturing company.
The point was that some 400 tons of bulk cement was supposed to be transferred in the distance of some hundred kilometers and that in a short period of time. The point or my demand to the Rig captain was to place the rig along the shore so that the tank truck can connect the pipe for air compressor pushup the cement to the silo in the rig. He okayed my plan at the beginning.
   However, on the very day of the first delivery, we came to know the rig was far away from the shore anchored, so that the tank trucks had to be carried by the barge taking so much time being almost unable to perform the delivery satisfactory! I vividly remember that I called the captain and yelled out "You promised you sure keep the rig ashore!!! Otherwise, we cancel the operation!!". The captain said "So sorry, this is beyond my power, being the demand of the company...". I remember that was the first time I ever yelled out angry in English so big that the cement manufacturing salesman mentioned before was so surprised saying later time, "I have never seen and heard such scene before, a Japanese yelling out angry in such a native-like English!!". Ha, ha.
After all, however, we were obliged and had to find the way somehow to accomplish the operation and that with 24-hour operation days and nights!
The captain and the cement Manufacturing company salesman all seemed so surprised and sincerely appreciated our operational efforts. The pint was that I and the captain promised that after the operation finished successfully, I promised the captain to invite him in a famous Japanese first class restaurant for cheerio. However, when the time came, he suddenly called me and said, "I really appreciate and thankful for your kind invitation... However, I am so exhausted and my next new move order came, so that let me accept your very kind offer by words and thanks indeed."
A few years later, I came to know of the miserable information of the rig "Ocean Ranger" sunken with all the men... Amen....
Oh, I almost forget to comment something! You know what?! With my crippled leg and foot with no braces those days only with a stick in my left hand, I walked the stair steps climbed a top of the rig mast after the captain!!! By the way, the walking cane happened to be a present for my 20th birthday by an American polio artist, Mrs. Ann Adams, whose episode is seen "An episode about Yoshida and Mrs. Ann Adams, polio artist".

Wednesday 18, April, 2018(583.16KB)
Tuesday 17, April, 2018(583.16KB)
「ニュースなイングリッシュ~フィリピン情勢からみえてくるアメリカのリベラルの内部矛盾~」(山久瀬洋二 えいごism 2018年4月17日号)
The writer is very unique in that he takes up English article and comments in a native English way of thinking and management. I came to be aware of the difference of "At the finish" vs "At the starting time".


Monday 16, April, 2018(583.16KB)

 

Sunday 15, April, 2018(583.16KB)
The attached photos below are for the Japanese magazine article,「八方塞がりのプーチン、軍拡競争の「代償」」(東洋経済ONLINE:2018.4.15.カール・ビルト : スウェーデン元首相), in which the former prime minister of Sweden prime minister points not bright future for reelected President Putin's future.
My interest here is whether or not the English-language people find these photos some notion of giving them an idea of what the editor intends to say?...
 

Saturday 14, April, 2018(583.16KB)
A Japanese magazine article I hit is very interesting. The title, in Japanese is
「頭の働きを良くするには、一にも二にも「運動」だ~『一流の頭脳』(アンダース・ハンセン 著)を読む」(DIAMONDonline:2018.4.14.文/情報工場シニアエディター 浅羽登志也), which, in short, recommends the readers that the best way to keep in good health is "First exercises, and second exercises".
I have edited good amount of my own practices, but here in this column only with some photos concerned. I hope the visitors interpret what they mean.
By the way, the attached photos are all English ones. The reason is that when put in Japanese no satisfactory photos come out! My real thought is that how happy I have been in learning English!!! The English language learning sure give me splendid opportunities and benefits in and throughout my life!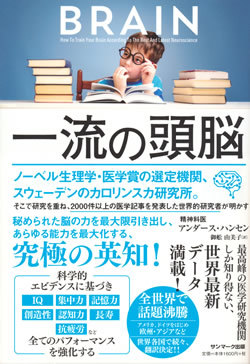 Wow!! I happened to hit another interesting Japanese article written by an American writer! 「焦点:トランプタワーの「不人気」、火災で死亡の美術商が露呈」(REUTERSロイター)2018.4.14. Andrew Hay:翻訳:山口香子、編集:下郡美紀)is it.
This tells about the fire in the Trump Tower. The point is the middle line of the attached photos below. The English language visitors need no explanation of the Editor's mind of arranging these ones.(4th, 23:30)
 

Friday 13, April, 2018
Nikkei newspaper "トランプ氏、TPP復帰検討を指示 議員との会合で" is interesting in that President Trump is quick to say something and quick to change or abandon later days. I really expect American people would come to demand "Impeachment", or "America is No. 1" would be spoiled....


Thursday 12, April, 2018
....No comment.....


Wednesday 11, April, 2018
The Japanese business magazine "DIAMONDonline" published an interesting article concerning "logistics" in Japan. 「深刻なドライバー不足、物流危機をいかにして乗り越えるか 公共トラックターミナルを舞台とした「協働化」という解決策」(DIAMONDonline:2018.4.11.)
Logistics is the one I was engaged in for some 46 years, 32-year as a trucking company top management, and 16-year as a logistics consultant until I left Japan for the Philippines.
My special interest is concerning the terms "modal-shift" and "Intermodal". The former was the one we Japanese first used as "Japanglish", while the latter in the States. However, it seems that "modal-shift" seemed to be turned the original English. This I could say from the fact that follows;
Back in 1993, when I made "One-month investigation trip for the trucking industry in the States, I happened to ask a lecturer who made a lecture on "Logistics", he used the term "Intermodal". When I made a question whether or not they use the one Modal Shift", he denied by shrinking his shoulders said never. That made me believe ever since that the word "modal-shift" is a sort of what we call "Japanglish".
My interest is now the term seemed to be used in the States. This brought me to edit this sort of sarcastic blog with some photos like the followings;
If anyone likes to comment something, please send me email, please! Ha ha.
 

Tuesday 10, April, 2018
The day before yesterday was ""Araw ng Kagitingan", meaning "(Day of Valor), also known as Bataan Day or Bataan and Corregidor Day". The Japanese daily newspaper in Manila "The Daily Manila Shimbun" published an article below(In Japanese "かつての敵は「重要な友人」 「死の行進」から76年 バタアンで勇者の日式典 バタアン半島の米軍降伏から76年。サマット山で「勇者の日」記念式典が開かれた"(The past enemy is now important friends. 76-year since 'Death March' .The memorial ceremony was held in Mt. Samat)
My determination and practices of living in this country until I die together with my Fillipino family is really right and to my satisfaction.  
  

Monday 9, April, 2018
I am having hard time editing the "Today' Event"(April 11) of both Japanese and English editions especially in linking processes. It might be better for me not to be too greedy to edit the both editions, for the visitors could easily imagine by the photos with no knowing of the explanation.... Am I right?
By the way, the photos attached here are the ones edited from a Japanese business magazine showing the "$ vs \" . Me as a man living oversea prefer Yen stronger. I remember at the time of my one-month stay in America and Hawaii in 1993, I spent some one million Yen with the rate of "$1 vs \100".

Sunday 8, April, 2018
Tomorrow of April 9 in the Philippines is a national holiday named "Araw ng Kagitingan", meaning "(Day of Valor), also known as Bataan Day or Bataan and Corregidor Day".


Saturday 7, April, 2018
Friday 6, April, 2018
The (VOA@com) "On April 5, 1614, Pocahontas marries English colonist John Rolfe..." I edited today is very interesting in that it tells about a romantic side of an immigrant and the natives, a love romance between an English settler and the Indian native woman who played abundant kind of works. The series of photos well depict the process of her activities, I think.
I am satisfied with the accomplishment of my effort of composing what I call "an-illustrated-story". The editor's satisfaction is that some "words files" are helpful for composing it. My interest is whether of not the woman ever left her descendant and if ever, who and where they are...? status". Ha ha.

Wednesday 4, April, 2018
I happened to hit an interesting article, which drove me to attach a line of very interesting photos. The Japanese article is " 「トランプの口は世界一汚いケツの穴だ」メキシコ元大統領、移民に関するトランプ氏の発言に怒り」(HUFFPOST(Carolina Moreno )". This article further drove me to hit the following English article:"Trump derides protections for immigrants from 'shithole' countries".

Tuesday 3, April, 2018

Monday 2, April, 2018
Well, days have passed without my blogging in this column due to my busy editing other columns especially the Japanese edition.
An interesting thing and that I am trying to look for the English file for my long Japanese file entitled " 英語と私―わが人生80年に英語が果たした役割りを語るー"(English and me--What my English language knowledge has given me in my life.)
I do have the English document in pdf file. However, the file items are so many that I am unable to find it as of now. It would be my pleasure if the English language visitors ever click the above Japanese link and see how long it is and just imagine how I am happy in being able to understand the English language and how much I have been benefited with my knowledge of English language in my long life of more than 86 years!
Thursday 29,~Friday 30, March, 2018