(Back to TOP:jpn) (Back to TOP:eng)
www.a-bombsurvivor.com/today@VOA.2019/No.782.october.1.1962,-Johnny-Carson-becomes-host-of-the-Tonight-Show-Starring-Johnny-Carson.html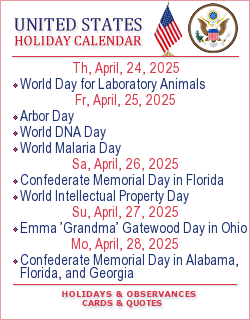 https://www.timeanddate.com/holidays/us/
?@ ! # $ % - _ "" & ~ 【】[]「」{} () ~ 『』() <> ,
  Today@VOA
No.782
"On October 1, 1962, Johnny Carson becomes host of the Tonight Show Starring Johnny Carson , after replacing previous host Jack Paar."
"1962 Johnny Carson makes debut as "Tonight Show" host-HISTORY"
"The Tonight Show-Wikipedia" "Tonight Show-Images"
   (The 64-13-line-photo-attached/396.75KB/30.5KB/Line)
| | |
| --- | --- |
| On This Day in American History | |
On October 1, 1962, Johnny Carson becomes host of the Tonight Show Starring Johnny Carson , after replacing previous host Jack Paar. Carson would go on to host the talk show for almost 30 years, making major impacts in how television developed. For one, he moved the show from New York to Burbank, California, elevating the West Coast's influence on popular culture. Carson also began taping the show for later broadcast, which is now the norm. The show was so popular that during a 1969 airing of a wedding between singer Tiny Tim and his girlfriend, Miss Vicki, 58 million Americans tuned in to watch. His average viewership would tower above today's late-night talk shows. When Carson retired in 1992, comedian Jay Leno took over hosting duties.

"1962 Johnny Carson makes debut as "Tonight Show" host-HISTORY"
On October 1, 1962, Johnny Carson takes over from Jack Paar as host of the late-night talk program The Tonight Show. Carson went on to host The Tonight Show Starring Johnny Carson for three decades, becoming one of the biggest figures in entertainment in the 20th century.

John William Carson was born on October 23, 1925, in Corning, Iowa. He grew up in Norfolk, Nebraska, served in the U.S. Navy in the mid-1940s and attended the University of Nebraska. By the early 1950s, he was living in California and working in radio and the emerging medium of television. He later moved to New York City and in 1957 became the host of the popular game show Who Do You Trust? In 1958, Carson appeared on The Tonight Show as a substitute for host Jack Paar. The Tonight Show had originated in 1951 in Los Angeles as a radio program hosted by Steve Allen. In 1954, the program moved to TV and in 1956, Jack Parr replaced Allen as the host. Carson took over permanent hosting duties from Parr on October 1, 1962. He hosted the show from New York City until 1972, when it relocated to Burbank, California.

Each edition of The Tonight Show began with Carson's sidekick Ed McMahon announcing "Heeere's Johnny!" Carson, who became known for his relaxed, affable stage presence and dapper appearance, performed an opening monologue of jokes, punctuated by his trademark golf swing. Following the monologue, he would banter with McMahon and the show's bandleader Doc Severinsen and sometimes perform skits and play characters such as Carnac the Magnificent, an "all-knowing seer," and the elderly Aunt Blabby. Carson then conducted celebrity interviews. The Tonight Show featured sit-downs with the day's biggest movie and TV stars, as well as athletes, politicians, singers, comedians and animal acts. On December 17, 1969, The Tonight Show drew its largest audience when some 58 million people tuned in for the on-air wedding of the diminutive singer Tiny Tim to a teenage fan known as Miss Vicki.
As for Carson's influence on the TV industry as a whole, according to his obituary in the New York Times: "Throughout his career, Mr. Carson was instrumental in changing some of the bedrock ways television operated. His move to Burbank meant a realignment of American pop culture from East Coast to West Coast, from Broadway to Hollywood. And once the 'Tonight' show ceased to be televised live from 11:30 p.m. to 1 a.m. and began being taped in the early evening, it lost some of the spontaneity and sense of danger that live performance brings (and also, eventually, a half-hour of its running time). The practice of taping is now the norm, and virtually all live entertainment programming on national television has become a thing of the past."
After three decades with the hugely successful Tonight Show, Carson decided to retire. He hosted his final show on May 22, 1992. Comedian Jay Leno took over hosting duties the following day. Carson, who was married four times, stayed largely out of the public spotlight after retiring. On January 23, 2005, the late-night TV legend died at the age of 79 of complications from emphysema.